The jewel of the Iroise Sea
The jewel of the Iroise Sea
Ouessant is the seventh largest island in France. It is 20 kilometres off the west coast of Finistère, 8 kilometres long and 4 kilometres wide, making it the most westerly island in mainland France.
Ushant has a shape reminiscent of a crab claw... the west of the island is divided into two points, the points of Pern to the north and Porz Doun to the south, framing the bay of Lampaul. To the east, the Baie du Stiff is the only place easily accessible by sea, along with the Baie de Lampaul and the small port of Arland.
The island is separated from the Molène archipelago by the Fromveur Passage, a cold and powerful sea current (8 to 10 knots) resulting from a local fault 60 m deep. The island is surrounded by several islets, including Keller Island to the north.
Ushant traditionally marks the southern entrance to the English Channel (the northern entrance is marked by the Sorlingues, more commonly known as the Isles of Scilly).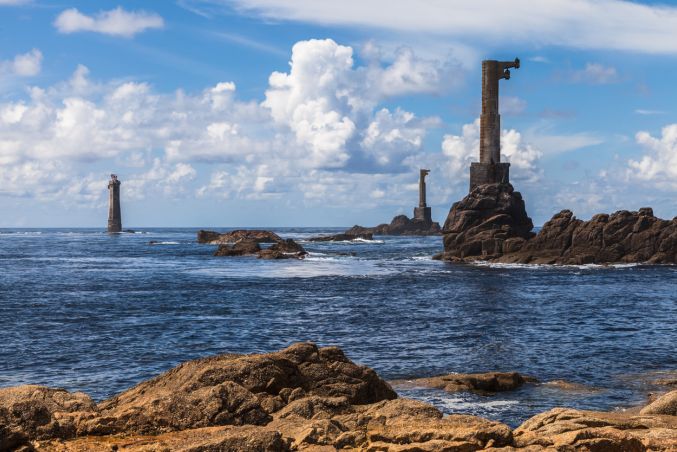 Find out more about Brittany