Ocean discovery park in Brest
Ocean discovery park in Brest
Océanopolis is an oceanographic centre located in Brest, near the marina. The shape of the first building is reminiscent of a crab.
Designed by the architect Jacques Rougerie, opened in 1990 and completely refurbished in 2000, Océanopolis is a space dedicated exclusively to the sea, its economy, its ecology and the scientific aspect of its approach.
To achieve this, 50 aquariums, ranging from 50 to 1,000,000 litres for the shark tank, are open to the public. These different tanks are complemented by interactive terminals, video projections and displays focusing on education about the sea and its protection. In order to present the maritime world in a rational way, the centre is divided into 3 pavilions corresponding to temperate, polar and tropical environments. 10,000 animals can be discovered in this complex.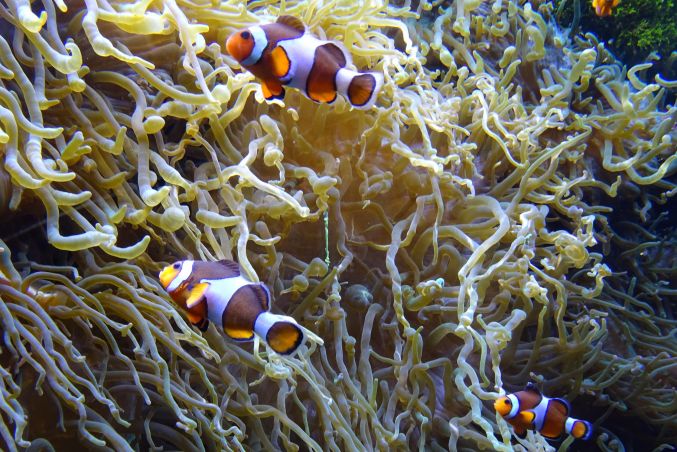 Find out more about Brittany