Station overlooking the Bay of Douarnenez
Station overlooking the Bay of Douarnenez
Between Nature and Culture, the Crozon-Morgat area is a "territory to share", thanks to the magnificence of its landscapes and the richness of its heritage.
Find out more:
- remarkable fauna (red-billed choughs, peregrine falcons, etc.) and flora (blue thistles, orchids),
- the charm of seaside villas rubs shoulders with that of the villages of Cap de la Chèvre (Rostudel, Menesguen...) or the Brest roadstead (Saint-Driec, Rostellec...),
- the small, traditional port of Le Fret,
- a rich historical heritage (menhirs, dolmens, manor houses and fortifications, lime kilns, windmills, etc.) and religious heritage (the altarpiece of the 10,000 martyrs in Saint-Pierre church, chapels, fountains and calvaries, etc.),
- 60 km of coastline, including 12 km of beaches,
- a favourite spot for board sports enthusiasts (La Palue and Lostmarch spots).
Places to see Cap de la Chèvre, Pointe de Dinan, Port du Fret, Eglise St-Pierre, villages of Rostudel, Grottes de Morgat, Maison des Minéraux...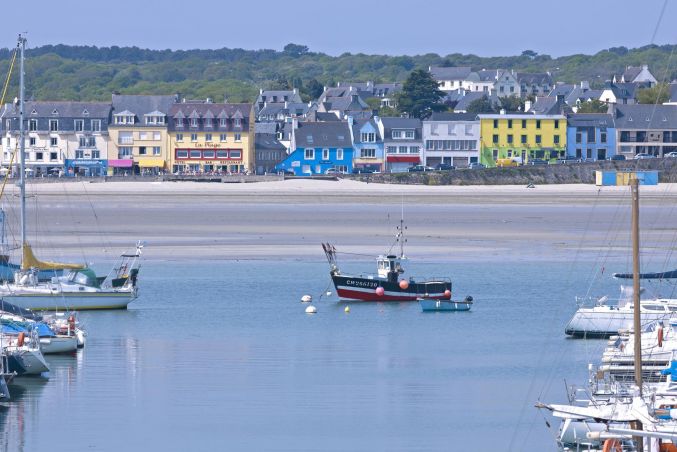 Find out more about Brittany