The Hôtel de France facing the sea
Hôtel de France in Camaret-sur-Mer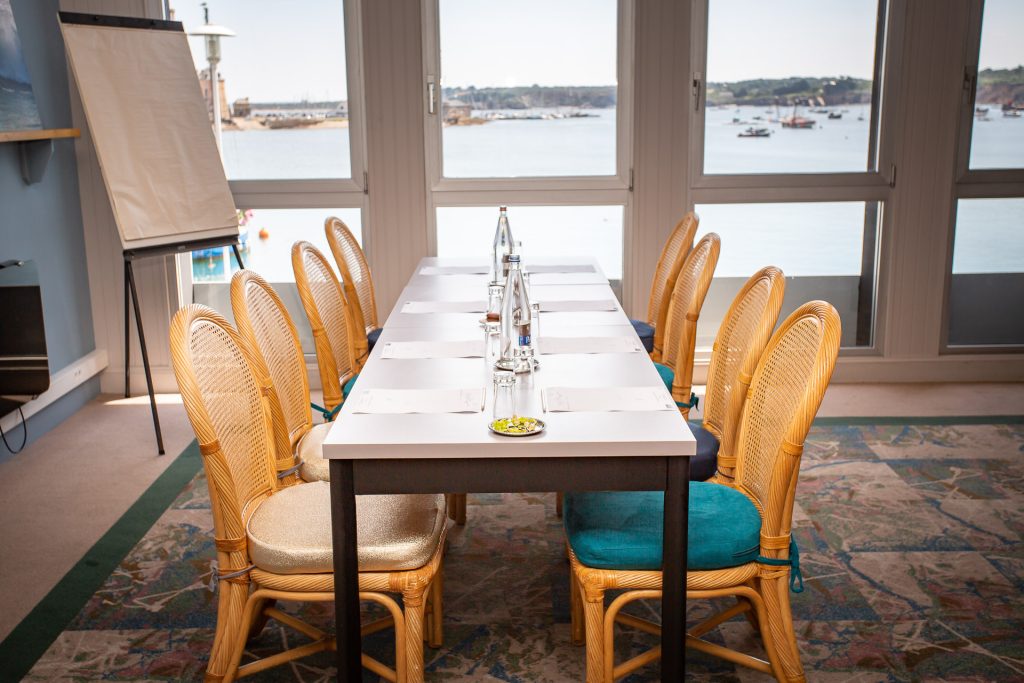 Welcome to the Hôtel de France
The Hôtel de France, within easy reach of Camaret-sur-Mer, offers the ideal setting for meeting and working in a studious, friendly environment conducive to work, reflection and relaxation. By choosing to stay with us, you will have at your disposal a fully equipped meeting room, comfortable bedrooms and a restaurant with a unique panoramic view of the sea. Our team will be delighted to host your study days, semi-residential or residential seminars. Katell and Anthony will be delighted to help you realise your business or family event plans. They will provide you with a tailor-made quotation to suit your requirements.
For business travellers, they also suggest the Soirée Etape. Why not combine business with pleasure?
Our hotel restaurant in Camaret-sur-Mer
Evening stopover in Brittany
Our hotel restaurant welcomes you to Camaret-sur-Mer for your stopover evening in a soothing setting overlooking the ocean. Our package, reserved for professionals, includes overnight accommodation, dinner (starter, main course and dessert excluding drinks) and buffet breakfast.
Offer subject to availability, excluding weekends, school holidays and public holidays.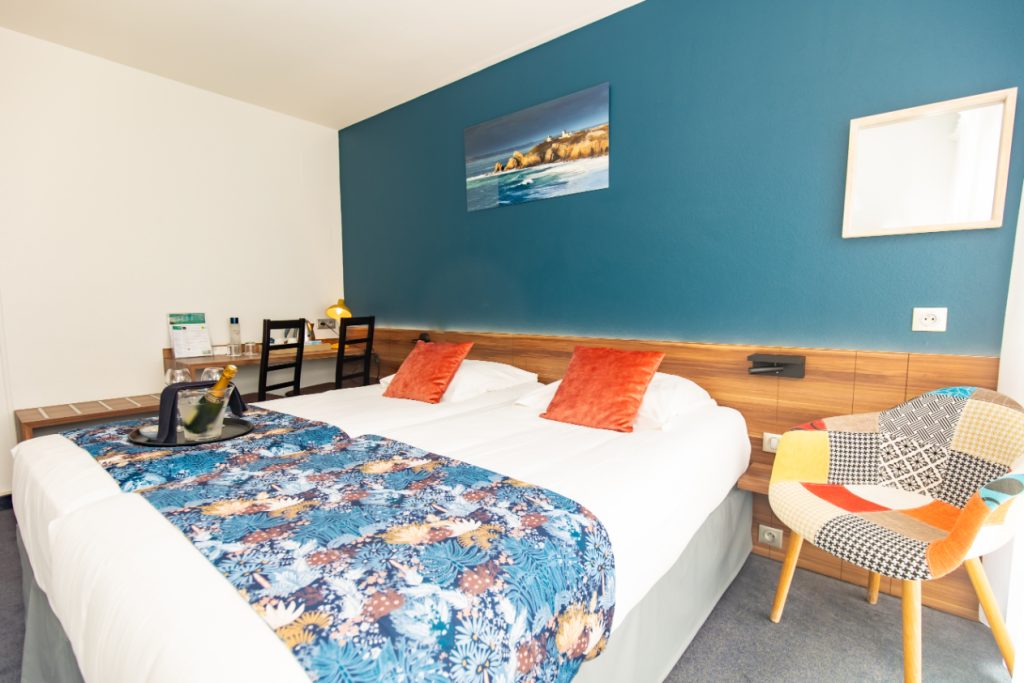 Get together with family and friends for your special events. Christenings, birthdays, cousins' get-togethers, end-of-year meals... Book your rooms and meals and don't hesitate to ask us for advice on things to do in Camaret and the surrounding area.
Please fill in this form for more information. We will get back to you as soon as possible.
*Mandatory fields. This information will remain confidential and will never be passed on to any organisation whatsoever.
**By submitting this form, I agree that the information entered on this form may be used and processed for the purpose of contacting me in connection with my request for information, whether by e-mail or telephone. To find out about and exercise your rights, in particular to withdraw your consent to the use of data collected by this form. Please consult our confidentiality policy. Legal information