Opposite the Hôtel de France
Opposite the Hôtel de France
The Vauban Tower is a defensive tower built to a master plan by Vauban and erected on the Sillon in Camaret-sur-Mer, near the Notre Dame de Rocamadour chapel. The Vauban Tower is part of a strategic complex designed to defend Brest harbour.
The complex consists of a tower, a guardhouse, a battery that could hold 11 cannons and a cannonball oven. The whole is surrounded by a moat. Access is via a drawbridge.
The tower has four levels: a basement (closed to the public), a ground floor and two upper floors. The basement was accessed through a trapdoor. This is where supplies and gunpowder were stored. The upper floors, served by a spiral staircase, housed the guardhouse and accommodation. The tower's defences were pierced by architrave-type musketry crenellations.
The tower is flanked by a low, semi-circular battery with wide embrasures and a defensive guardhouse. On the battery, you can still admire one of the last surviving examples of a cannonball oven.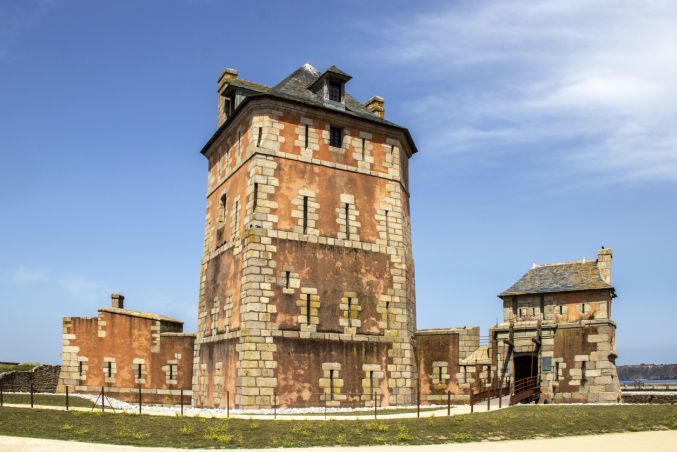 Find out more about Brittany